SOUND AND COLOR FOR DIRECTOR JAMES GRAY'S ARMAGEDDON TIME ARTICLE COURTESY OF POST PERSPECTIVE
BY IAN BLAIR
Gray's creative team on Armageddon Time included several regular collaborators, including the Harbor Post sound team of supervising sound editor/re-recording mixer Robert Hein and re-recording mixer Josh Berger, who did the sound for Ad Astra and The Lost City of Z.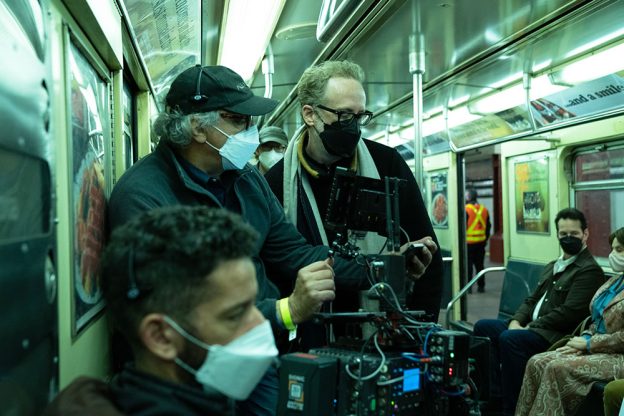 L-R: DP Darius Khondji and director James Gray on-set
I spoke with Armageddon Time's sound team and senior colorist Damien Vandercruyssen about the workflow and collaborating with Gray.
"Working on the sound is the part of post I love the most, especially the mix, along with the DI," says Gray. "That's when I see and hear the whole film come together."
This has a great soundscape. What did James want in terms of the audio?
Robert Hein: He told us to use our imaginations and think outside the standard sounds for a small period film set in Queens. He said to go crazy with the sound design, and that's exactly what we did for the whole film — for both the editing and the mixing. The editing process was a lot of experimentation and dreaming things up and creating sounds that somehow fell into place and worked with the characters and story.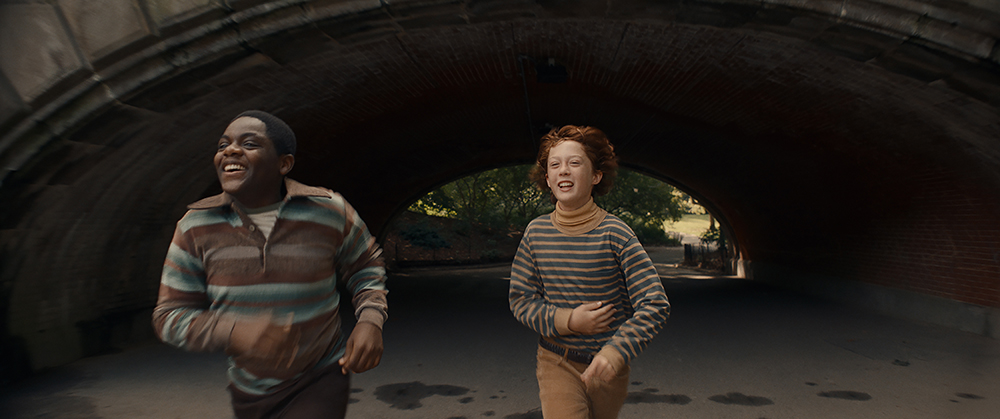 What were the main challenges of creating the audio for a realistic period piece like this?
Josh Berger: After working with James in the past, we know just how much he really enjoys the whole sound process and working on every detail. Because of this, we tend to bring a lot more to it than just what's on the screen, whether it's a period piece like this or a film like his The Lost City of Z, which was set in the Amazon jungle.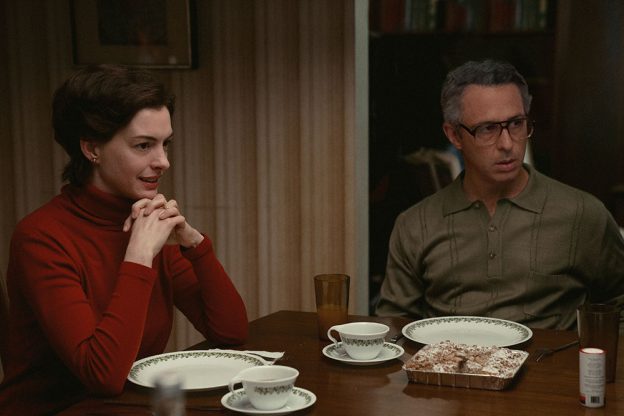 (L to R) Anne Hathaway stars as Esther Graff and Jeremy Strong stars as Irving Graff in director James Gray's ARMAGEDDON TIME, a Focus Features release. Courtesy of Anne Joyce/Focus Features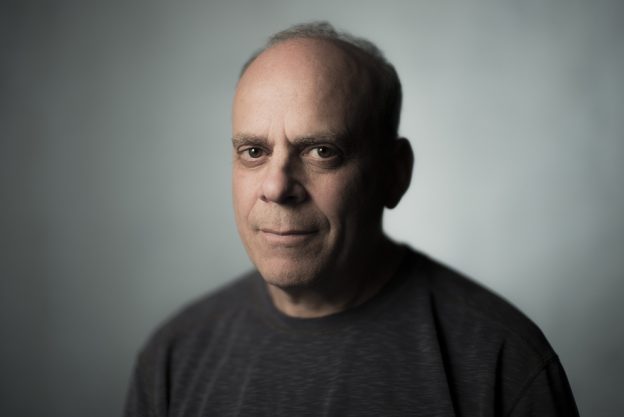 Walk us through the workflow.
Hein: It was all done with Avid Pro Tools and Avid S6 consoles, and we did it in two stages. First, we did a mix for Cannes, which was a sped-up version, and some of the audio wasn't even finished for that. Then we did a couple of months of more editing and the final three-week mix in July.
We bring sounds that affect us in a very particular and emotional way. In some ways this film is a very quiet, intimate and interior film, but it's also very emotional, so we tried to create sounds that had emotional weight and content to them, regardless of the period. Obviously, we have very specific period sound effects, like the sound of the fridge in the family kitchen, and there's period newsreel footage and cars and so on. But on top of all that, the layer of sound design is rooted more in emotion and goes way beyond the typical '80s sounds. We would ask ourselves, "Are we getting the right emotion? How can we play with that? And how does it impact what the characters are doing?"
Is it true that he'll also just go off and record sounds himself?
Hein: It's true. He'll go off with his iPhone and record various sounds he likes, like an old vacuum or an AC unit that makes a strange noise, and he'll suggest using those.
Berger: At one point we even recorded his stomach gurgling on an iPhone so we could add that in. That's his whole thing, as a lot of the sounds and discussions we have both before and during the mix turn into different ideas, and sometimes they push us in ways none of us expected. So we work closely with him through the whole edit and then have to bring a full deck to the mix because it can be a bit of a free-for-all… in a very good way.
Once we start to put up all the sounds and music, it starts to feel a certain way and push us in a direction we didn't even know we were going to go. It takes all three of us being in the room and listening carefully and enhancing the dialogue in certain ways in order for us to get to that place. And it could be anything.
Hein: For instance, there's a scene where Paul falls asleep listening to a scary story, and James says, "I want to hear a depth charge right there." And we're all like, where did that idea come from? But it worked because it's so rooted in a feeling and so close to his story. All of the emotions conjure up certain sounds, and he's very articulate and focused on the process. It was a very collaborative and creative experience.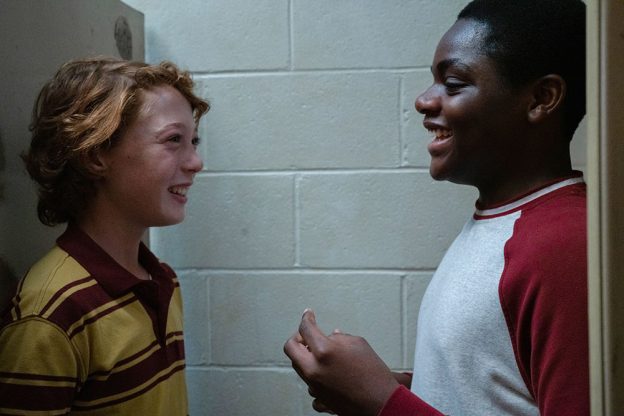 (L to R) Michael Banks Repeta stars as Paul Graff and Jaylin Webb stars as Johnny Crocker in director James Gray's ARMAGEDDON TIME, a Focus Features release. Courtesy of Anne Joyce/Focus Features
The Color Grade
Damien, tell us about the DI. James told me you did it partly at Harbor in New York, where you're based, and partly in LA.
Damien Vandercruyssen: Yes. I did the main pass here in LA for the Cannes Film Festival screening, which took a couple of weeks. That initial grade for the theatrical festival grade was in P3D65. Then later we worked on it at Harbor in New York and finessed it quite a bit. I was connected to the LA system and could use the grade there. Then I began working with all the VFX reviews and started massaging the grade, and that was without James. Then he came in and we did all the final reviews together.
Other deliverables included a Dolby Vision HDR and Rec.709 SDR trim pass. For streaming and home video, the work was done remotely from New York and then the final review was with James in New York and LA.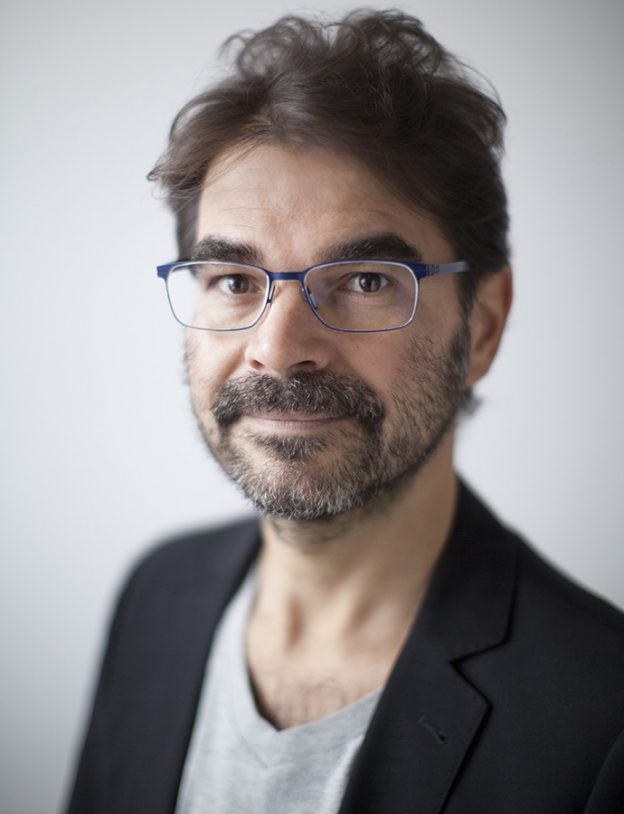 You've collaborated a lot with DP Darius Khondji, AFC, ASC, on other projects. How involved was he, as James told me that he was also very busy shooting Bardo for Alejandro González Iñárritu at the same time?
Vandercruyssen: This is our fourth job together, and he was there for the whole two weeks we did in LA. During prep I'd built some LUTs to help capture the period look they wanted, so all of that was baked into the dailies.
He shot the film on ARRI Alexa 65, 6K ARRIRAW, and we didn't have a lot of time for that initial DI. The approach was to look at it together with James and then target some key references and scenes that we all felt already had the look from the dailies.
Darius works very closely with an on-set DIT colorist, so we had all that coloring as a starting point, and we focused on that and went from there. But after that he had to fly off to London to work on Bardo, which I also worked on as the colorist, and they couldn't have been more different in terms of their looks.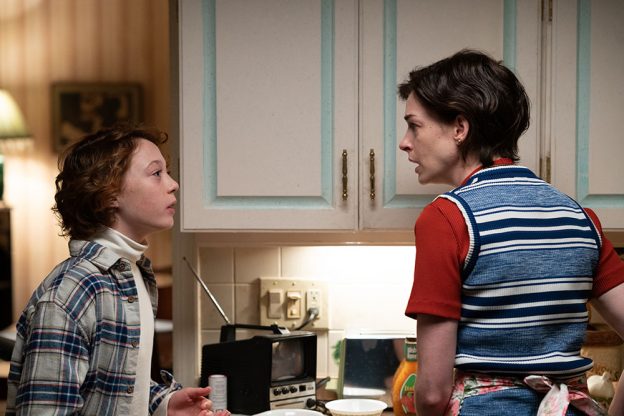 (L to R) Michael Banks Repeta stars as Paul Graff and Anne Hathaway stars as Esther Graff in director James Gray's ARMAGEDDON TIME, a Focus Features release. Courtesy of Anne Joyce/Focus Features
What equipment did you use?
Vandercruyssen: The grading system was FilmLight Baselight 5.3 and finishing was 4K.
The film has a beautiful period patina. How did you achieve that?
Vandercruyssen: Initially, we wanted to do a film-out to get that great film texture, but we ran into some technical issues because we wanted the grain, but we didn't want to necessarily damage the sharpness of the image and affect anything else. So in the end, we went for a digital grain and went back and forth. It took a while, as this was the first time James had shot digitally, and he wasn't used to that flat digital image. From the start he wanted to get a real vintage look. The grain we used in the end was a 35mm 500T film grain scanned at 4K overlaid over the digital source, and he was very happy with the final look.
Originally published in postPerspective
Industry insider Iain Blair has been interviewing the biggest directors in Hollywood and around the world for years. He is a regular contributor to Variety and has written for such outlets as Reuters, The Chicago Tribune, The Los Angeles Times and the Boston Globe